Just Say the Word, We Can Do it all!
we have the expertise to deliver
simple and cost-effective
With a combined working experience of more than 135 years, FTP Electrical Services is a recognised leader in electrical testing and inspection. Whatever your requirements, we have the expertise to deliver.
Fire alarm Inspection & Testing
Fire alarm regulations only state that your fire alarm system must be 'adequately maintained', however BS 5839 recommends that a fire alarm system should be inspected by a competent person at least every 6 months and the government recommends following this standard.​
Fire Extinguisher Servicing
Fire extinguisher servicing should be carried out once a year to the standard laid down under BS 5306-3:2009. The service procedure involves thorough checking of the fire extinguisher for corrosion and partial or complete discharge.​
Fire Extinguisher Supply & Install
Our fully qualified team of fire extinguisher specialists will evaluate your requirements based on size of premises and type of business and advise you on the most appropriate fire extinguisher solution for your building.
Emergency Light Inspection & Testing
Emergency Lighting is a general term and is divided into emergency escape lighting and standby lighting. It is recommended that these tests are conducted every 6-12 months and details/outcomes are recorded in your emergency lighting logbook.​
Fixed Wire Testing
Fixed Testing also known as Electrical Installation Report. Involves testing the electrical installations and systems that conduct electricity around the building. It covers all of the electrical wiring in a building and includes main panels, distribution boards, lighting, socket outlets, air conditioning and other fixed plant.​
Water Safety Testing
It is recommended to test for legionella when a water system is being treated with biocides and water is stored or distributed at lower temperatures. Initially testing should be carried out monthly to provide an early warning should there be a loss of control.
PAT Testing
A full PAT test includes a visual inspection of the appliance and an in-depth check using specialised PAT testing equipment. This test checks earth continuity, lead polarity, and insulation resistance of the appliance. Some appliances only require a reduced test, known as a PAT insulation test.
Pest Control
Pest control is necessary because rodents and insects carry diseases, infest your property and surrounding areas. The purpose of removing any kind of pest from your workplace, home, garage, or yard is to keep you safe and healthy. For example, rodents can leave faeces on or near food they find in your kitchen.
Asbestos Inspection & Surveys​​
People responsible for maintenance of non-domestic premises, have a 'duty to manage' the asbestos in them, and should provide you with information on where any asbestos is in the building and what condition it is in. If no information is available or it is limited, and you suspect asbestos may be present you should have the area surveyed and representative samples of the material you are going to work on analysed.​
FTP provides an efficient, secure and reliable service, with an experienced team of qualified engineers on hand 24-7.
By constantly exceeding client expectation, FTP has developed an enviable reputation throughout the country.
It is our aim to make it simple and cost-effective for all businesses in the UK to comply with Health and Safety regulations and to promote a safe working environment.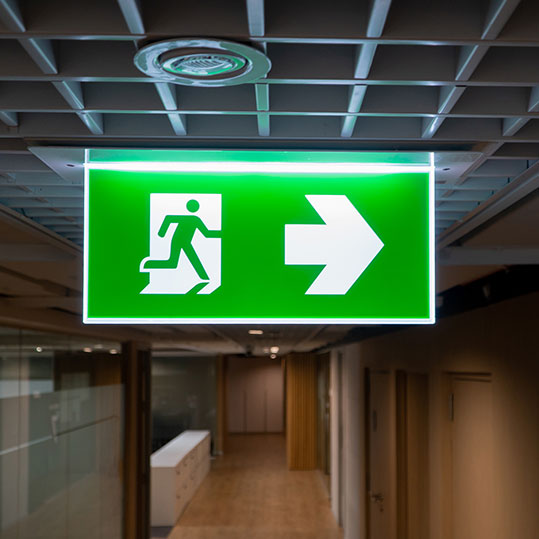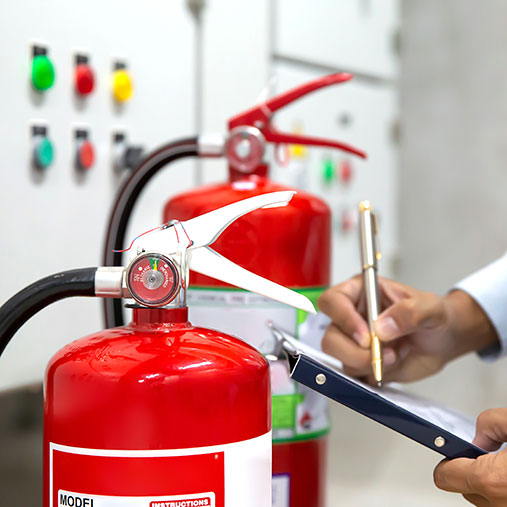 At FTP Electrical Services we pride ourselves on providing impartial, clear and concise guidance to our customers, about the safety of electrical appliances within the workplace and home. It is our mission to offer the highest level of customer service at a competitive price without jeopardising standards.
We strive to maintain the highest quality workforce by encouraging training and development and by providing them with the highest quality tools to complete their work to the highest of standards.
Fire Safety Law
The Regulatory Reform (Fire Safety) Order 2005 (FSO) came into effect in October 2006 and replaced more than 70 pieces of fire safety law.
The new law put the emphasis on preventing fires and reducing the risk. It is now your responsibility to ensure the safety of everybody in your company as well as those in the immediate vicinity.
All commercial premises are now required to appoint a 'Responsible Person'. The Responsible Person needs to carry out a risk assessment. Once the risks have been identified, the Responsible Person should then consider what precautions are necessary to reduce these risks to an acceptable level.
Electrical Testing
Frequency of testing can be difficult to establish, as there are many variables to consider. Inspections should be carried out at regular intervals. However, the period between inspections can vary, depending upon equipment type, conditions of use and environment.
A risk assessment should be carried out by the 'Duty Holder' to identify and potential problems and determine a suitable frequency of testing.
Employers have an obligation under their 'Duty of Care' (as stated in the Health and Safety at work Act 1974) to take all reasonable and practicable measures to prevent danger from electrical systems, electrical equipment and conductors.
This includes fixed installations and other equipment, such as portable appliances (the electricity at Work Regulations 1989).
The Regulations make no specific stipulations on examination and testing, but require that all systems to be maintained to prevent danger as far as possible.
It is recommended that your first step is to assess the risk, and this should be done by carrying out a risk assessment to:
Identify the hazards
Decide who might be harmed, and how
Evaluate risks and decide whether existing measures are adequate
The easiest way to comply fully with your obligation as a 'Duty Holder' is to get a 'Qualified' expert to test electrical wiring systems and associated portable appliances. At FTP Electrical, we will give an unbiased report regarding any remedial work that may be required, and would undertake any small corrections, such as replacement of faulty or incorrectly rated fuses.
IGNORING ELECTRICAL SAFETY LEGISLATION MAY INVALIDATE INSURANCE.
The policy holder is required to meet all legislative requirements. In the event of a claim, insurers would consider all relevant facts, including any statutory obligation of the business.
At least twice as many people die from fatal injuries at work than are victims of unlawful killing, and non-fatal injuries in the workplace requiring hospitalisation were also likely to be more than those needing such treatment following violent offences.
Each year approximately 1,000 accidents at work are reported, involving electric shock or burns, with about 30 of those being fatal. Electricity is the second largest cause of fire in commercial, domestic and industrial premises in the UK.
Become a qualified electrician
We offer a wide range of courses