behind the scenes at FTP Electrical
At FTP Electrical, we have one aim – to provide the highest quality service, at the best possible price. Our staff of highly skilled and fully qualified engineers, ensuring that you receive the highest quality testing available.
In addition, our engineers undergo regular quality control tests, to maintain the highest of standards.
FTP Electrical employ experts within our organisation who can provide clear and concise guidance on what you need to do to ensure compliance and safety for your business and home.
Our focus is on excellent customer service, impartial advice and quality of delivery.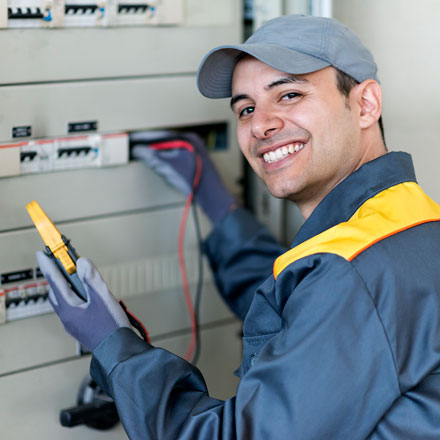 FTP Electrical also recognises that every business is unique, and therefore, so are its requirements.
Legislation can be confusing and unclear at the best of times, and assumption, along with poor advice, can very often lead to an expensive testing programme that achieves very little in terms of compliance and safety.
Our focus is on customer service, impartial advice and quality of delivery.
We provide our customers with peace of mind in knowing that we take care of legislative and compliance issues, leaving you to focus on your business. This same principal also applies to our domestic customers, whatever their needs.
clear and concise guidance
Customer Service & Support
FTP Electrical Services understands the importance of good customer service, and we have an enthusiastic team available to quickly and effectively reply to your PAT testing requirements, whether it be commercial or domestic.
Our customer service staff can help identify your needs and assist you in contacting one of our fully-qualified engineers.
We are one of the country's leading electrical testing companies and carry out work for many well-known and reputable companies across the UK.
Get a Free, No Obligation Quote Today
our knowledge of electrical testing is second-to-none